K and i got to go to a girls-only tea party this past weekend.
on the way there i told K that this was her very first real tea party.
she let me know that she doesn't like tea.
it was hosted by lovely Mrs. H and her sweet little girl.
(K has recently named this doll-house-mommy,
Mrs. H because of her resemblance to the real one.)
we got all dolled up with our matching dresses.
(you know that i would not miss out on an opportunity to wear matching dresses.)
although, i hadn't worn this dress since last Easter when i was still nursing L.
it didn't quite fit as well as it did when some of my parts were bigger.
(dad, i'm sorry that was tmi.)
and delicious tea, lemonade and goodies were eaten.
the tea party concluded with what always concludes tea time…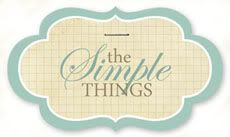 942. all the scrumptious goodies we consumed
944. two hours to myself on saturday
(i got my to do list in order!)
945. a taste of summertime